Blog Home
Boost Your Mood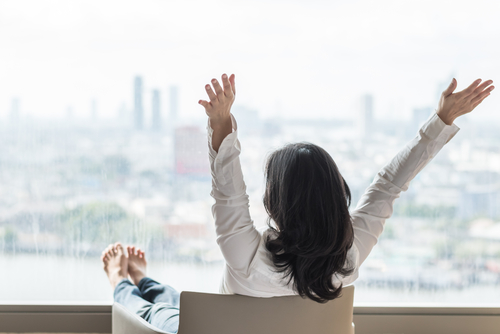 After a long winter, the coming of spring marks better weather and more outdoor activities. Long, cold days can really take their toll after a little while. Whether you're attending school or work, everyone could use a little boost. If you feel like you need a pick-me-up, we've got some ideas to boost your mood and give you the motivation you need!
Start with scents — Scent is a powerful mood booster. Trying a new candle or an oil diffuser in your home is a great way to change your mood. Your mind will notice the change and start to adjust to your new surroundings. You're basically tricking your mind into jumpstarting itself into getting things done!
Get some rest — A short 20 or 30 minute nap can help improve your mood and give you a little bit of energy. Don't sleep too long or you might wake up feeling sluggish.
Stay hydrated — Drinking water can keep your mind sharp so you don't hit a mid-day slump. Water also has a ton of health benefits including fighting sickness and curbing hunger.
Make a list — A list or calendar is a great way to visualize all the things you need to accomplish. Making to-do lists gives you the physical act of crossing off the things you've done, in turn motivating you to do more!
Set some goals — By giving yourself a deadline and a measureable goal to achieve, you're setting yourself up to score! Clearly decide what you want to achieve, by when, and what it will take to do so. Reward yourself along the way and measure your progress. When your goal is achieved, you'll be able to see how far you've come and how much you've improved.
We hope these ideas inspire you to get more done this week and always, in your apartment or in Traverse City, MI. Thanks for reading the Ridge 45 Blog!