Blog Home
DIY Holiday Decor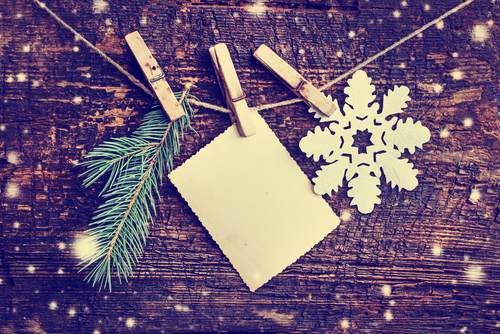 Decorating your space for the holidays is such a fun way to bring the outdoors inside. Bring the season to life with things like scented candles, greenery, glittery decor. Incorporate these things to every room in your home. Switch out boring bed sheets or pillows for christmas themed ones. You can certainly find decorations at any price point to fit your budget. Higher quality items are sometimes worth the investment, especially if you can see yourself reusing them year after year! Making your own decorations can be such a fun tradition, as well.
This copper wreath from Erika Rax is the perfect balance of shiny and organic. We think this would be beautiful displayed in a bedroom or kitchen during the holidays. Check out the instructions here. Since this project uses a lot of found items, it's a great excuse to get outside! This wreath will be unique to you depending on where you live and what items are available to you. If you are unable to head outside, purchase greenery from a local florist or grocery store. You could even use silk or faux greenery to ensure you'll be able to use it again! If you're picking up items from the ground, be careful of little critters that might be hiding inside!
This mini wreath garland from The Merry Thought also uses found items. We love the idea of bringing the outdoors inside especially for decor purposes.
These 25 ideas from Babble give a ton more ideas to get your creativity rolling! Have fun decorating your home this season! It's definitely a little bit of a process to find exactly what you like and are comfortable in your space, but it's always fun to experiment and try new things. Thanks for reading Ridge 45 Blog, and we hope you have a happy holidays here in Traverse City, MI!