Blog Home
Frozen Treat Recipes for June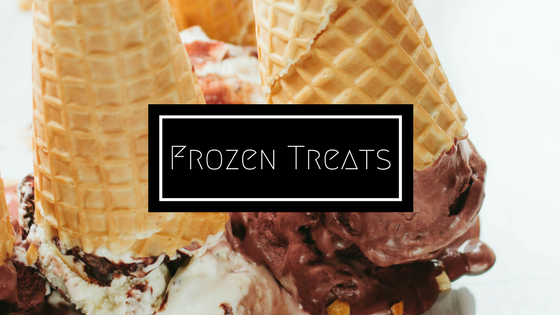 In this post, the Ridge 45 Apartments Blog is featuring our favorite summer recipes. Enjoy a cone of salted caramel ice cream, a fresh baked waffle cone, or a berry popsicle this month. We hope that you get the chance to enjoy a frozen sweet treat here in Traverse City, MI this month.
Salted Caramel Pecan Ice Cream from Like Mother Like Daughter
Fancy up your next summer meal by making a batch of this salted caramel pecan ice cream. This complicated ice cream recipe requires an ice cream maker, but its rich flavor and creamy, custard-y texture, make it the perfect summer treat.
Extreme Chocolate Ice Cream from WonkyWonderful
This easy extreme chocolate ice cream can be made without an ice cream maker. Use heavy whipping cream, sweetened condensed milk, baking cocoa, brownie chunks, and semisweet chocolate chips to make it. Pair this decadent ice cream with your favorite waffle cone and a drizzle of caramel sauce.
Chocolate Chip Cookie Cone from Ashlee Marie
Our favorite ice cream cone is this chocolate chip cookie cone. This giant cookie cone is perfect for special occasions. This chocolate chip cone is (in our opinion) the ultimate in comfort food. Add nuts, peanut butter chips, or cocoa powder to this delicious recipe, if you'd prefer.
Homemade Ice Cream Cones from Spoon Fork Bacon
Try making these classic sugar cones or waffle cones this month. We think that you will love the sugary-sweet taste of this amazing treat. These cones pair perfectly with a fresh batch of strawberry or caramel ice cream.
Banana Blueberry Frozen Yogurt Pops from Cupcakes & Kale Chips
Make these healthy banana blueberry frozen yogurt pops this month. This is the perfect easy breakfast treat for the summer. Use a ripe banana, blueberries (head to your local farmers' market for fresh berries), Greek yogurt, milk, and vanilla to make them.
What's your favorite summer recipe? Let us know in the comments. Thanks for reading our post!