Blog Home
Holiday Movies to Watch This Month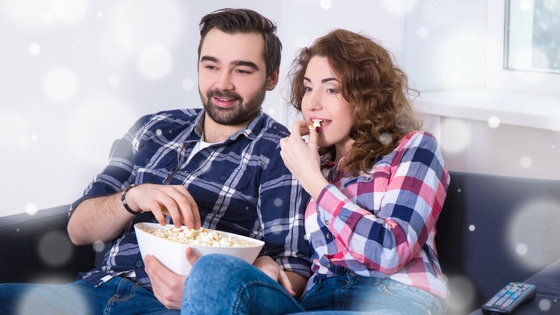 As you're getting ready for your work and school holiday breaks, don't forget to spend some quality time with your loved ones in or outside of Traverse City, MI, or cozied up on your couch in your Ridge45 apartment watching a classic holiday- or winter-themed movie. Here are five of our favorite must-see movies that show the magic of this time of the year.
It's a Wonderful Life (1946)
This movie isn't specifically set in the winter time alone; it actually covers the course of a man's life as an angel, Clarence, sets about teaching him about self-worth by showing him what life for his loved ones would be like if he had never been born. It's a classic that anyone looking for a heartwarming life lesson could watch.
A Charlie Brown Christmas (1965)
Good ol' Charlie Brown is distraught by the commercialization that he feels surrounds the holidays, so he tries to learn the meaning of the holidays as he directs the school Christmas pageant. If you're looking for a sentimental Christmas tree this season, you're not the only one!
Elf (2003)
Buddy has been living in the North Pole as an elf his whole life, but when Santa tells him he's not actually an elf, he heads to New York to meet his father, who happens to be on the naughty list. As he searches for a place to call home and be himself, he must also help save Christmas.
Home Alone (1990)
After Kevin is left at home alone while his family goes on vacation to Paris, France, Kevin gets wind of two burglars planning to rob his home. So he pulls his wits together and sets about protecting his home with booby traps the burglars couldn't see coming.
New Year's Eve (2011)
Big life decisions are happening for a host of singles and couples throughout New York on New Year's Eve, the holiday that signifies the chance for people and things to change and dreams to come true. Who knew a single day could hold so much weight?
What are your favorite movies to watch this time of the year? Leave a comment with your suggestions so we can be sure to check them out. Thanks for reading!