Blog Home
Hosting Spring Break Guests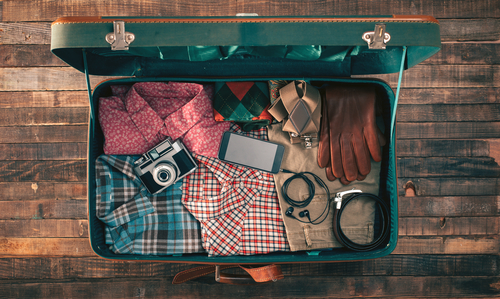 Welcome back to the Ridge 45 Blog. Each month we'll post about some apartment living tips and tricks. Check back often for things like great recipes, DIY ideas and local hotspots in the Traverse City, MI area. Last month, we gave our readers some ideas for getting in a good mood and accomplishing more each day. This month, we've got more great content.
Spring means spring break! If you're lucky enough to host some out of town guests, you've got a lot on your plate. But it doesn't have to be overwhelming. Try some of these ideas for making their stay feel like a breeze.
We found these awesome tips from Infarrantly Creative. One idea the site mentions is to have a charging station for your guests. It says "When your guests have traveled hours, and their electronic devices are as drained as they are, a charging station is a sight for sore eyes! Build your own . . . or simply make sure you have outlets clearly available for your guests. Then, go a step further and even supply the cables!"
Another tip suggests stocking more essentials for out of town guests—which they may have forgotten to bring! "Any guest will appreciate a fully stocked basket of essential toiletries, but go above and beyond for your guests, and they'll absolutely love your thoughtfulness! Elements of Style has some great suggestions that you might not think of, like extra hair ties, razors, toothbrushes, dry shampoo and more."
Hopefully these tips take away some of the stress of playing host. Our #1 tip is to make sure guests are well fed! Stock a snack basket with yummy treats that they can easily grab while sight seeing.
Remember that they're excited to come stay with you and all the little details, though appreciated, don't have to stress you out. Have fun hosting guests and showing them around your Ridge 45 home. Check back next month for another great post! Thanks for reading.